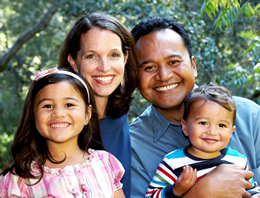 Vidalino Staley Raatior was born and raised in Chuuk State, Federated States of Micronesia (FSM) to the Houpelai (Pwaraka) and Alengeitaw (Achaw) clans of the Northwest region.
A product of public education in Chuuk, Vid went on to graduate from the University of Guam with a bachelors in communications and University of San Francisco with a masters in school administration. He is currently completing his doctorate in professional educational practice at the University of Hawaii at Manoa.
Vid works at the University of Hawaii at Hilo (UH Hilo) managing two STEM-focused federal programs supporting underrepresented students on campus and throughout the Pacific region. He is the Program Coordinator for the NSF-funded Islands of Opportunity Alliance (IOA), a Louis Stokes Alliances for Minority Participation (LSAMP) initiative as well as the NIH-funded Students of Hawaii Advanced Research Program (SHARP) supporting students interested in pursuing a Ph.D in biomedical research. Previously, he served for 4.5 years as Director of the Pacific Islander Student Center. He also worked for over 10 years at Santa Clara University as Assistant Director of International Programs and Associate Director of the Center for Multicultural Learning. His career as an educator began as a teacher and later as administrator at Xavier High School in Chuuk, Micronesia.
Projects
Please check out some of Vidʻs on-going projects.