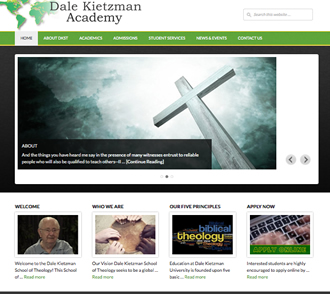 Project: Dale Kietzman Academy
Type: University
Location: San Diego, CA
URL: www.dkacademy.us
I was contacted by a Reina, a Chuukese living in Southern California and a volunteer for the Pasadena-based Dr. Dale Kietzman School of Theology. They had a limited budget to get a new website designed for a new campus that is opening up in another state. They had five days to get it designed and launched. I was moved by their sincerity and commitment to global peace through the theology school. Even with a limited budget, we were able to help design and launch their website in exactly 5 days.