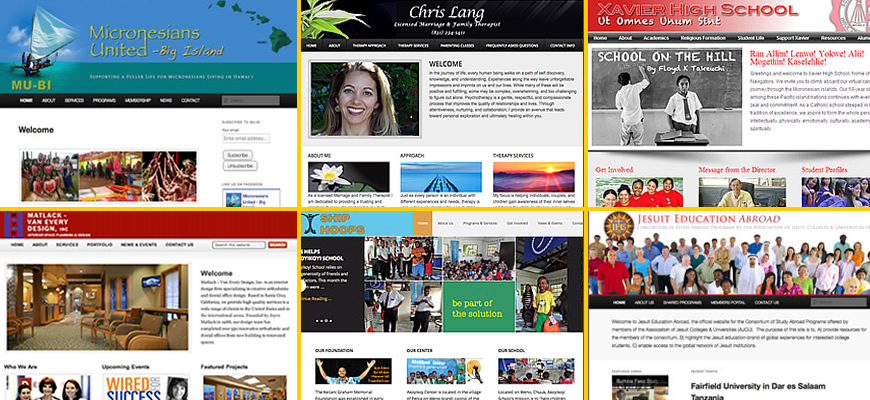 "We must work passionately and indefatigably to bridge the gulf between our scientific progress and our moral progress. One of the great problems of mankind is that we suffer from a poverty of the spirit which stands in glaring contrast to our scientific and technological abundance. The richer we have become materially, the poorer we have become morally and spiritually." – Martin Luther King Jr.
Raatior Ventures provides website design services for non-profit organizations, grassroots community movements, social activists, schools, and small businesses. Our design philosophy goes beyond simple and functional web designs; we focus on building partnerships that foster sustainable self-empowerment of people who themselves are agents of change in their local communities.
Our Approach
We believe that web technology can be used to bridge local needs in the Pacific with global resources.
Our Services
Raatior Design offers a wide range of services to meet your goals, needs, budget, and timeline including:
Domain registration
Web hosting
Unlimited email accounts
Content development
Logo design
Photo enhancement
Static and dynamic menu navigation
Photo galleries
Search engine optimization
eBanner design
W3C compliant code validation,
Social media incorporation (Twitter, Facebook, YouTube, etc)
On-going web maintenance training for local staff
Our Website
For more information, visit www.design.raatior.com